West Campus Pastor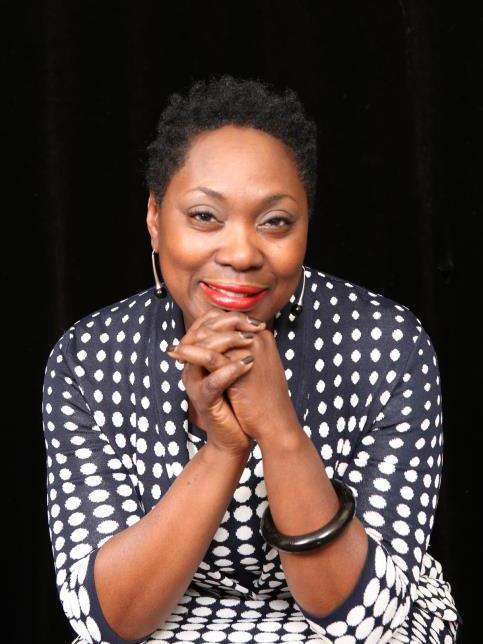 Dr. Genetta Y. Hatcher
Rev. Dr. Genetta Y. Hatcher is affectionately called the "Preacher in Blue Jeans". The focus of her ministry is based on John 21:15-17 where Jesus commissions Peter to feed His sheep. Her greatest passion is God's people. She feels a call to nurture and encourage them into wholeness, and how else to reach them but in blue jeans? Recognized as a uniquely gifted preacher of the Gospel, Pastor Hatcher preaches and teaches with relevancy, conviction, and compassion as she is empowered by the Spirit. She has been privileged to share her ministry gift in various churches and venues across Metro Detroit and beyond.
Pastor Hatcher considers it a privilege to serve as the Campus Pastor of Third New Hope Baptist Church-West Campus, located in Detroit Michigan under the visionary leadership of Senior Pastor, Rev Dr. Edward L. Branch. Third New Hope Baptist Church is One Church in multiple locations. Pastor Hatcher has faithfully devoted more than 35 years to the life of the Third New Hope church family, serving in numerous leadership roles, capacities and positions. She began her servant-leader role at the West Campus in June 2010.
Currently, Pastor Hatcher serves as an adjunct professor for Heritage Center for Religious Studies in Detroit, Michigan. She is also a gifted and passionate writer/playwright and has plans of publishing her first book in the near future. Pastor Hatcher serves as a board member for WomanPreach! Inc, under the dynamic leadership of Rev. Dr. Valerie Bridgeman, Ph.D.
One can often find Pastor Hatcher sitting in the company of young people, at the feet of the elderly or somewhere in the back of a church listening to good preaching. She feels a special call to nurture and support pastors and their families and shares a special bond with children.
After nearly 35 years in various leadership roles at AT&T, Pastor Hatcher retired in 2013. While at AT&T she received numerous accolades, commendations, and certifications. She affectionately refers to her time at AT&T as her first 'pastoral' position. It was there that The Lord used her to mentor, coach, develop and minister to people at varying levels within the organization.
Pastor Hatcher holds a BA from Spring Arbor University (Spring Arbor, MI) and a Masters of Divinity from Ecumenical Theological Seminary (ETS). In June 2015 Pastor Hatcher was conferred the Doctor of Ministry Degree also from ETS. Her dissertation topic is "Marriage, Celibacy, and Responsibility: A Threefold Approach to Christian Sexuality". She continues to express the need and urgency for Christians to live with a sexual theology and ethos that honors both the Giver (God) and the gift.
Beyond serving as a campus pastor, Pastor Hatcher is employed at her beloved Ecumenical Theological Seminary (ETS). She serves as the Vice-President of Administration and Student Services as well as the Director of Recruitment. Pastor Hatcher is peacefully single and lives in the Metropolitan Detroit area.
"Do you love me?" ….Jesus said, "Feed my sheep".-John 21:17